A BEGINNER'S GUIDE FOR FILIPINOS TRAVELLING ABROAD
Travelling outside the Philippines for the first time can be super exciting and nerve wrecking. Unlike in other countries where people are accustomed to travelling from such a young age, Filipinos however have just recently embraced this kind of lifestyle. Travelling, for a long time, was only reserved for the rich and famous in the Philippines. and the thought of middle-income earners going on vacations in places like Cebu, Palawan, and Boracay was preposterous, much less abroad. This is the reason why Filipinos normally find it difficult to plan a trip overseas – or worse, are reluctant to even try. 
So in this article, allow me to share tips that Filipinos travelling abroad for the first time could make use of. There's no "one-size-fits-all" answer to the question of whether traveling abroad is right for you, but if you are considering a trip to another country- whether it is for business or pleasure, here are some tips to get started.
Newbie International Traveler's "Starter Pack"
1. SECURE YOUR PASSPORT. Obtaining a passport is the most important thing for anyone travelling to other countries, and it is certainly important for us Filipinos. Before you even think of booking a plane ticket, you should already make an appointment with the DFA (Department of Foreign Affairs) in your area. You can make this appointment online, and if you want to travel in 2-3 months, you should hurry because the seats fill up fast. If you already have a passport, make sure it is valid for another 6 months. This means you have 6 months before it expires, otherwise you should get a new one.
2. DO YOUR RESEARCH. So you already got your passport and plane tickets, but you have no idea about the country you want to travel to. Now all you have to do is fire up your computer and Google everything you need to know. Even if you have decided to organise your trip with a travel agency, it is still necessary to do some research. Learn as much as you can about your destination before you go.
You can also talk to your friends and family members who have already traveled abroad. They can give you a ton of advice, and their experiences may help put your own. This will help you set your expectations, broaden your perspective and avoid unnecessary disappointments during your trip. It will also fill you up with so much information and you will find out how each country differs from their culture, traditions, and even cost of living.
3. READY YOUR TRAVEL DOCUMENTS. We Filipinos are not privileged travelers. As much as it hurts, as citizens of a third world country, we are among the least privileged travelers in the world. We have to constantly defend our reasons for traveling and prove that we have the means to do so. Therefore, we must always have our travel documents on hand, such as our employment certificate, bank statement, latest pay slips, draft itinerary, and return ticket, to name a few. Make sure you have copies of these documents and keep them in a safe place of your luggage.
4. TRAVEL FIRST TO VISA-FREE COUNTRIES. As I mentioned, we Filipinos are not privileged travelers. We can't just jetset to another country on a whim, unlike people from first world countries such as Singapore or the US. Too bad, but our passport is just not that powerful. Out of the 195 countries of the world, we probably can travel to at most 60 plus countries visa-free. And if you're thinking you will just get a visa so you could fly to London or Paris in no time, think again. It's not that easy and it's definitely not cheap. So if your heart is aching to experience different cultures and epic adventures outside of our homeland, I suggest you start with Hong Kong, Vietnam and other countries that won't ask for a visa.
Photo credit: The Philippine Star
5. PLAN YOUR TRIP AHEAD OF TIME, BUT MAKE IT REALISTIC. This means setting aside some money each month prior to your travel date to cover your costs. It might be a good idea to set up a trip budget before you travel in order to avoid spending more than you can afford.
Some people make the assumption that planning a trip is unnecessary as they know the exact route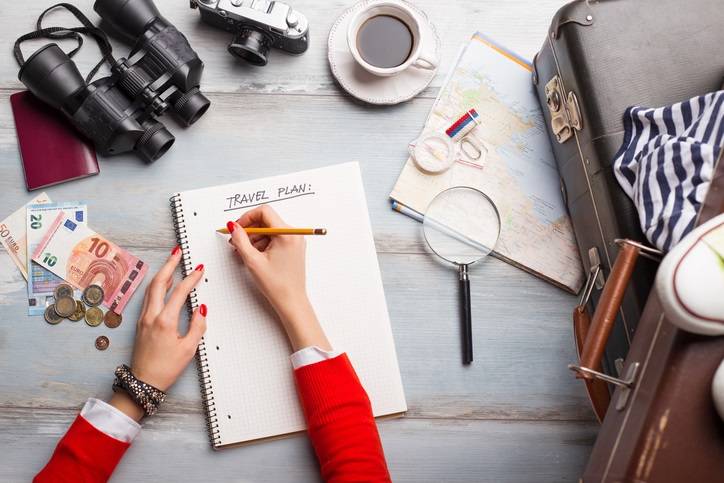 they must take when they are away from home. However, this could not be further from the truth. By taking the time to carefully plan out the details of your trip, you can avoid obstacles at makakatulong ito to make your travel experience more enjoyable and of course, memorable.
For example, one thing na madalas naooverlook ng mga first time travelers abroad is that, they do not know where the nearest currency exchange office/s that is accessible near your place of stay. This is also very important. By knowing the nearest currency exchange office, you can save yourself a lot of time and frustration if you forget to bring sufficient currency on your trip.
Moreover, a detailed itinerary can help ensure that you do not miss any important events and allow you to manage your time more efficiently while you are abroad.
Therefore, it is always advisable to plan your trip well in advance so that you can make the most of all the opportunities that you will encounter during your travel.
6. SECURE A TRAVEL INSURANCE. Travel insurance is not something we Filipinos give much importance to. However, travel insurance is actually as essential as your passport. Having one gives you security and protection against anything unforeseen that may happen on your trip. The coverage must be applied during the entire duration of the trip. There are several travel insurances you can choose from and coverage can include theft, trip cancellation, accidents, illnesses, personal liability, and so much more. I highly recommend Pioneer Insurance which you can avail yourself through me. Feel free to directly inquire through JASTravel on Facebook and I would be very glad to assist you. 
7. BE AT THE AIRPORT 3-4 HOURS BEFORE YOUR FLIGHT. Always give an allowance or a buffer time before your flight. It's not being over excited. It's just allotting ample time to go through the whole process before finally stepping on that plane. You will be queuing almost everywhere, and that would take time – at the airport counter, the place where you would pay travel tax, at the immigration. Since this is your first time travelling overseas, you should know that getting on your plane is not as easy as checking in online and going straight to the boarding gates once you arrive at the airport. You still have to pay a travel tax that sometimes eats up to 30 minutes (unless this was already included in your plane ticket) and go through a tedious interview with the immigration officer, whom you have no idea if he/she will let you off the hook so easily.
8. ACE YOUR INTERVIEW WITH THE IMMIGRATION. Relax… Be kind, honest, and confident with your answers.  This is where your travel documents will come in handy. You have to make sure na alam mo ang bawat document na dala mo and you are able to explain what the document is for sakaling tanungin ka ng Immigration Officer. Not that you will present them to the IO all at once, but they're just there as your backup. Your best chance still to ace the interview is your confidence. Being assertive when giving your answers will give the IO no means to doubt you. And this might come as a surprise, but you might wanna consider dressing simply to make a more favorable first impression.
One of the worst things that could happen to you when you travel abroad is being offloaded, especially if it's your first time. It would definitely scar and hurt you, especially if you have waited a long time to finally take that leap. Imagine having all that effort and excitement flushed down the drain in an instant. It could really be frustrating, but there are definitely ways to avoid it.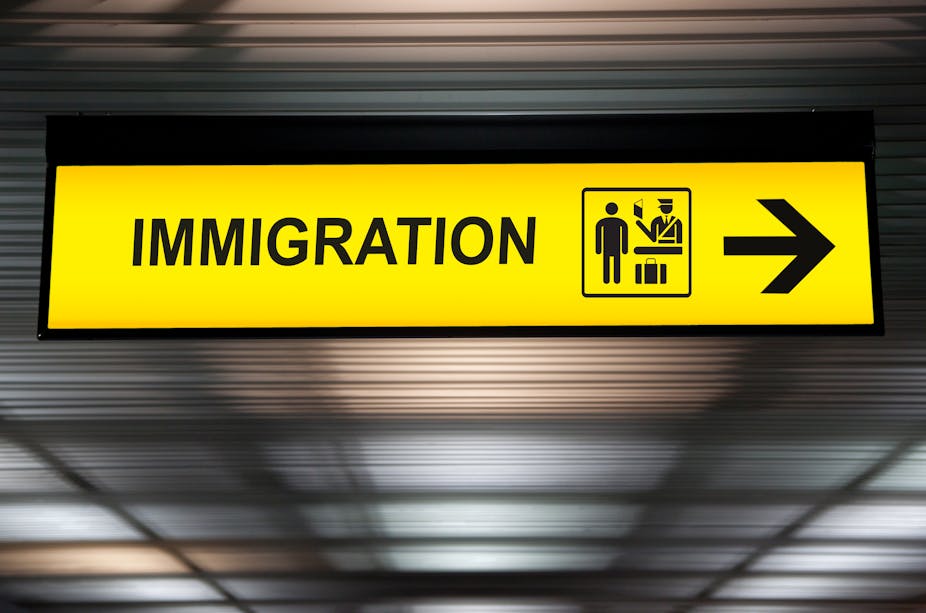 The Importance of Travelling Abroad
Traveling for leisure may not seem important. But do not be fooled; it is. The importance of travel only adds to why you should travel in the first place. It may not always be easy, but it is worth the challenges.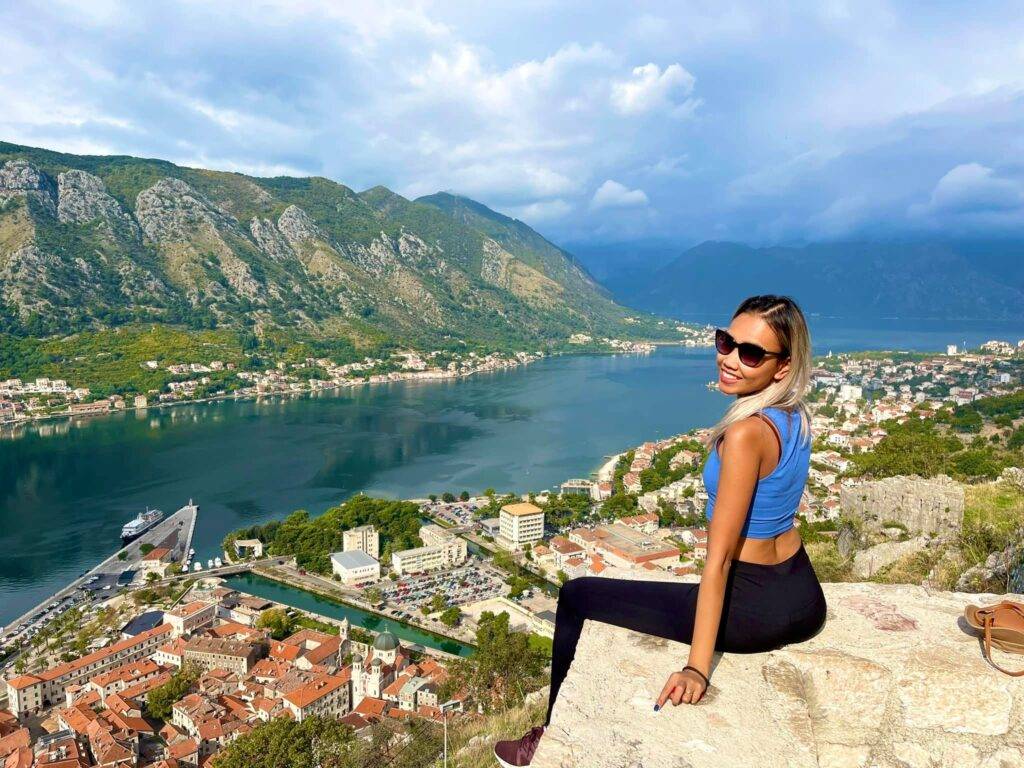 And I'm here to convince you to try it (at least once). These are just some of the reasons why you should consider travelling abroad to give you a taste before you experience it yourself again or for the first time.
1. YOU LEARN TO BE INDEPENDENT. Taking a solo trip overseas can sound terrifying for those who have spent their lives by the side of parents, best friends or a significant other — which is exactly why you should take a solo trip, now. 
Throwing yourself into a different country or culture encourages you to think on your feet, and is super empowering! Nothing builds confidence like learning to navigate on your own and making your own decisions overseas, whether they be what attractions to explore during the day or where to eat dinner.
Having no one else to rely on — and no one else relying on you (ahem, your children) — is strangely freeing and such an awesome experience in your adult years.
2. YOU COLLECT MEMORIES, NOT MATERIAL THINGS. This old saying about exploring the world is true. Material possessions lose their value. It only takes one trip to put into perspective the value of money and material possessions. I'm not going to throw around the "money can't buy happiness" cliché, because it can; money can buy you plane tickets, and a room at a hidden-gem hotel, and authentic international cuisine, but the latest iPhone model or pair of designer sunglasses seem so insignificant when you put it all into perspective! Learn to budget your money appropriately in your everyday life, and you'll have plenty left over to explore new cities comfortably.
3. YOU LEARN HOW TO BE SPONTANEOUS AND FLEXIBLE. Sometimes when we travel, we are so keen to follow our itinerary that we forget to let loose and enjoy the moment. This is one common mistake some travellers usually commit. And more often than not, it leads to more disappointment than a person ever prepared him/herself for. So wherever you are going, loosen up. Just go wherever your feet will take you. I know it is easy to get caught up in your desire to see all the places on your itinerary but hey, there's always a next time. Yes, it's important to have a plan but when the situation calls for a change, you should embrace it wholeheartedly and simply have the best time.
4. YOU GET TO MEET PEOPLE AND LEARN THEIR CULTURE. Even if you live in the most diverse of cities, you won't experience the hospitality and friendliness so much of the world offers to travelers passing through their towns!
You'll find commonalities with the unlikeliest of friends, share meals with neighbors, or be offered a place to stay by strangers you meet on the train. Most travellers or backpackers found staying in hostels to be one of the easiest ways to meet fellow travelers, but even starting up conversation with the waiters at local cafés can lead to a lifelong friend and contact abroad! And don't forget to mingle with the locals too. They are the ones who can also help give the best recommendations where you can do your shopping (for pasalubong) without having to be charged more than the local retail price.
5. TRAVEL IS EDUCATION. It only takes a single online search to find all of the scientific studies proving travel relieves stress, promotes physical activity and improves mental health. Burnout is normal, and there's a reason most employers offer paid vacation days!
No need to feel selfish for taking a week off and jetting off on a getaway — take responsibility for your own health, enjoy some sunshine and the great outdoors, and drink a glass of water or two in between the wine and margaritas.
6. LIFE IS TOO SHORT NOT TO TRAVEL. The reality that we are never guaranteed another day always drive us to  make the most of every opportunity we get. Don't wait until you're retired to travel the world, or until your kids are grown. You will never regret crossing destinations off your bucket list, but you may be sorely disappointed if you put it off so long you never get the chance to.
There you have it! I think by now you will be more than prepared than ever. I hope these tips will help you on your first adventure abroad. If you require more information, drop your questions in the comments. Share this with your friends who might need it. Until next time. 
Carpe diem, friends!