HOW TO BOOK A LEGIT & CONFIRMED HOTEL BOOKING RESERVATION FOR YOUR VISA APPLICATION
When applying for a visa, one of the requirements is often a confirmed hotel booking reservation. Booking a hotel as part of your visa application process is crucial because embassies and consulates often necessitate evidence that you have arranged a place to stay during your visit to the destination country.
Traveling internationally often calls for many preparatory steps, one of which frequently includes acquiring a visa. An intrinsic component of many visa applications is providing proof of accommodation, which mandates travelers to present confirmed hotel booking details to the embassy or consulate. Let's dive deeper into kung bakit important ito and ano-ano ba yung mga kailangan mo alamin and do about it.
Understanding the Importance of Hotel Booking in Visa Application
 Verifying Travel Plans:

Embassies want to ensure that your travel plans are genuine and well-planned. A hotel booking is a testament to your organized and legitimate intent to visit the country.

Ensuring Visitor's Welfare:

The destination country wants to ensure visitors have a secure and safe place to stay.

Travel Data Tracking:

Authorities might utilize this data for statistical or monitoring purposes, ensuring they record where foreign visitors stay.

Avoiding Illegal Stay:

Ensuring you have a booking shows that you have no intention of overstaying or residing illegally in the country.
Aspects of Hotel Booking for Visa Application
1. Proof of Accommodation:
The embassy/consulate requires proof of accommodation to validate the details of your stay.

The document should exhibit clear details about the traveler, stay duration, hotel details, and payment status.
2. Types of Accommodation:
Proof of accommodation isn't limited to hotels. It can also include bookings from hostels, inns, or Airbnb.

Hotel: Gusto mo ba ng medyo sosyalan at secured na palaging may receptionist na pwedeng lapitan anytime?
Hostel: O baka naman okay lang sa'yo ang basic amenities lang at gusto mo ng mas mura para more budget for gala?
AirBnB: O gusto mo medyo homey ang feel, na parang "your home away from home" ang drama?

Some visas, such as tourist or business visas, require hotel bookings or invitation letters from hosts as a mandatory document.
3. Genuine Booking: The booking should be legitimate and verifiable. Embassies may check the authenticity of the booking by calling the hotel or verifying it through the booking platform.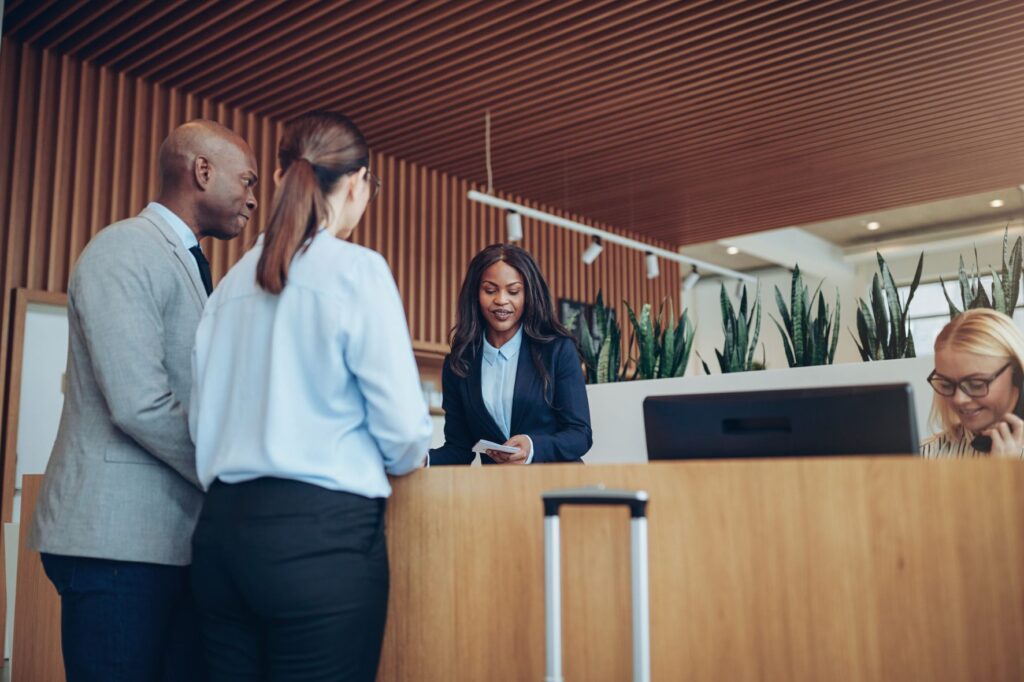 4. Duration and Location of Stay:
Ensure that the booked accommodation corresponds with your travel dates and itinerary provided in the visa application.
The location should align with your travel plans, and if you're visiting multiple cities, respective bookings should be available for each location.
5. Financial Sufficiency: The booking should also reflect your financial sufficiency to afford the stay, which is another aspect that consulates may evaluate.
Affordability of Stay: Dapat realistic yung pag-book natin based sa ating budget. Halimbawa, kung student ka or entry-level pa lang sa work, baka medyo suspicious kung bigla ka mag-book sa isang 5-star hotel for 2 weeks, diba? Kaya it is best na pumili ng accommodation na align sa iyong financial status para walang magiging issue.
Credibility with the Consulate: Remember, mga bes, na tinitignan din ng consulates o embassies ang aspect na 'to. Gusto nila makita na kaya mo talagang suportahan ang iyong sarili habang nasa ibang bansa ka without becoming a burden to their state.
Proof of Funds: Minsan, they might also ask for bank statements or proof of income to validate na kaya mo talagang pondohan ang iyong stay sa bansa nila. So, yung booking mo should reflect na within your means yung pag-stay mo doon.
Kaya naman, maging wise tayo sa pag-pick ng ating accommodation and make sure na tama ito sa ating budget. At the same time, makakatulong ito to show sa visa officers na financially prepared tayo for the trip, which is a big plus sa ating application!
6. Cancellation Policy: It's wise to opt for refundable bookings when using them for visa applications to safeguard against any monetary loss in case the visa is denied.
Some people utilize "reservation holds" that don't require upfront payment and can be canceled without penalty.
Navigating Through the Booking Process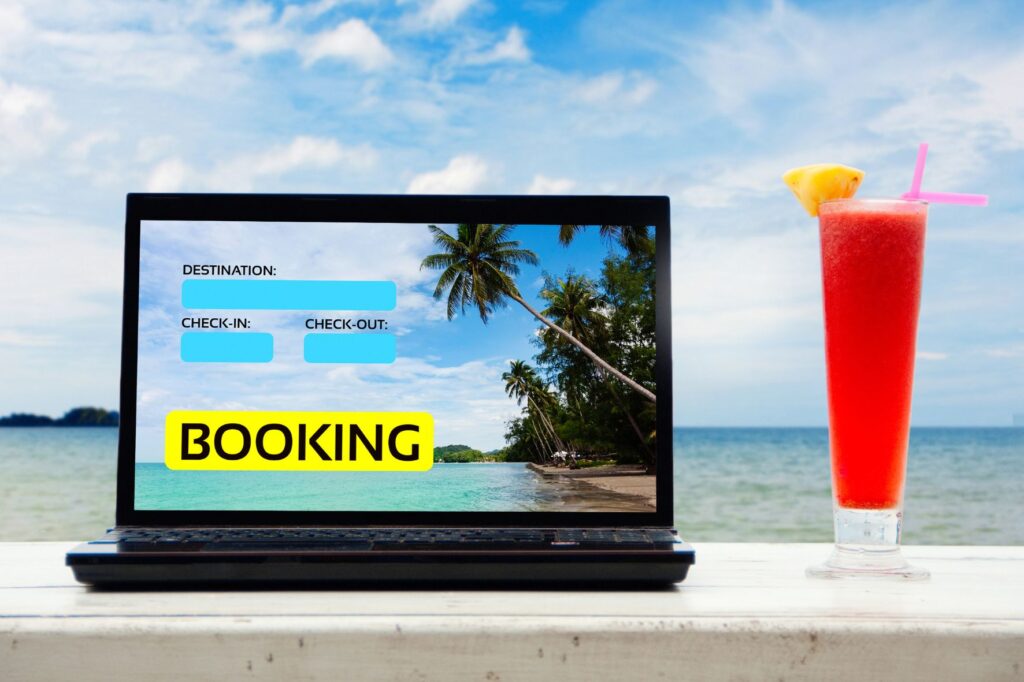 Step 1: Leverage Reputable Booking Platforms
For reservations, utilize established and trustworthy platforms such as Booking.com, Expedia, and Airbnb. These platforms provide many options and often allow travelers to choose accommodations with flexible cancellation policies, which are indispensable for visa applications.
Step 2: Meticulous Review and Verification
Venture beyond the booking platform to verify the legitimacy of the accommodation. Mahalaga na 'di lang tayo basta mag-book! Kailangan, beyond the booking platform, chinicheck natin ang legitimacy ng accommodation:
Read through guest reviews on multiple platforms. Minsan kasi yung mga picture sa internet, deceiving, 'di ba? So, basahin natin yung mga guest reviews sa iba't-ibang platforms para makita natin kung ano talaga yung feedback ng mga naunang nag-stay doon.
Ensure that the pictures and details listed on the platform align with those on the official website of the accommodation. Siguraduhin din natin na tugma yung mga pictures and details na nakalista sa booking platform compared doon sa official website ng accommodation. Para iwas-scam tayo, diba? I-compare natin yung presyo, amenities, location, at iba pa para sure tayo na legit yung ating book-in-an.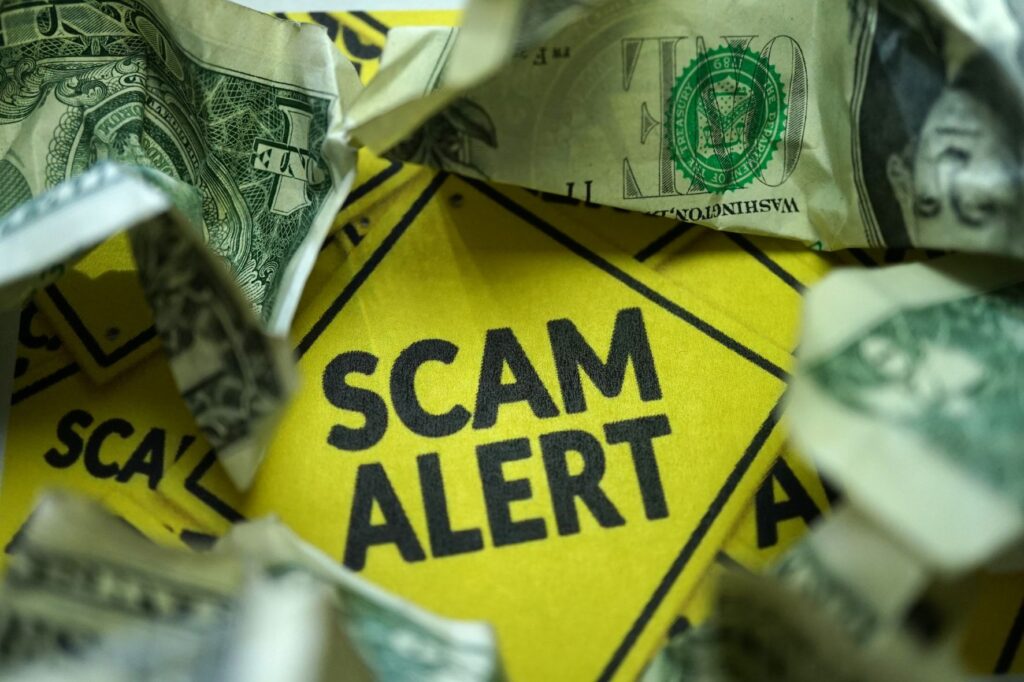 Step 3: Securing a Booking with Cancellation Flexibility
Given the unpredictability associated with visa approvals, opting for an accommodation option that comes with a free or low-cost cancellation policy is paramount. Additionally, be mindful of:
The cancellation deadline.

Any potential hidden charges related to cancellations or modifications.
Step 4: Ensuring All Pertinent Details are in Place
Post-booking, cross-verify all details:

Ensure your name, booking dates, and payment details are accurately reflected.

Print and digitally store the booking confirmation, ideally including all the details along with the accommodation's contact info
Communication with the Accommodation Provider
Direct communication with the hotel or host can further fortify your booking's authenticity.
Confirmation E-mail: Send an email or call to confirm the booking.
Special Requests: Clearly communicate any special requests or requirements you may have during your stay.
Keep Records: Keep a record of all communication, including emails and call logs, as they might be useful in case of discrepancies or issues.
Presenting the Hotel Booking for Visa Application
With your legitimate and confirmed booking in hand, the next juncture involves effectively presenting it during your visa application.
1. Present all the required documents
Make sure to include the hotel booking confirmation and other essential documents as specified by the embassy/consulate for your visa application.

Ensure that the details in the booking align perfectly with the information provided in the visa application to avoid inconsistencies that might raise red flags.

Organize all documents neatly and ensure they're easily accessible during your visa interview or submission.
2. Backup options: In case of booking cancellations or changes, have a backup option ready to avoid delays in your visa application.
3. Travel insurance: Purchasing travel insurance that covers trip cancellations or interruptions may provide additional security. I highly recommend Pioneer Insurance, which you can avail yourself through me. Feel free to inquire directly through JASTravel on Facebook, and I would be very glad to assist you.
1. Visa Approval Uncertainties:
There's always an inherent risk that your visa may be denied after you've made a non-refundable booking.
Solution: Opt for hotels that offer free cancellation or use booking platforms that provide reservation confirmations without immediate payment.
2. Scams and Fraudulent Activities:
Some fake agencies or platforms might provide false booking confirmations.
Solution: Always book through reputable platforms and verify hotels through independent research or customer reviews.
3. Document Discrepancies:
There might be discrepancies or missing details in the booking confirmation, which could raise questions during the visa application process.
Solution: Double-check all details and ensure they match the information provided in your visa application.
Understanding hotel bookings' critical role in visa applications can help navigate this requirement more efficiently and avoid common pitfalls. Always adhere to the specific guidelines provided by the embassy/consulate to ensure a smooth application process.
While it might seem na straightforward lang ang pagkuha ng legitimate hotel booking for a visa application, the challenges lie in ensuring its authenticity, flexibility, and alignment with the rest of your application. By meticulously choosing, verifying, and communicating with your accommodation provider, you secure a place for your travel and strengthen the integrity of your visa application, propelling it toward likely approval.
Embarking on international adventures should be exciting, and by ensuring each step of the preparation, including securing legitimate hotel bookings, is executed meticulously, travelers can ensure a smooth and enjoyable journey from the visa application to the return flight home.
Common Reasons for Schengen Visa Rejection
Here are the common reasons a Schengen Visa application gets denied:
No clear travel purpose—a detailed cover letter is a must!
Lack of strong ties—reevaluate your application and prove why you must return to your home country!
Insufficient travel insurance coverage—make sure you get the right policy!
No proof of financial means—convince them that you can afford your trip! Provide bank or credit card statements, VUL, investment portfolio, etc.
Passport does not have 2 free pages—where will they attach the visa if your passport pages are already full? You should get a new passport before applying for a visa if there are no more available pages on your old one!
No proof of accommodation—you need to prove them that you have a place to stay in the Schengen Area.
So, just a recap and a reminder, please don't forget these TIPS: 
Let Us Be Your Partner in Your Schengen Visa Journey
Applying for a Schengen Visa can be overwhelming, with all the paperwork involved and confusing information from different sources. We understand that—we've been there and have done that!
But through the years, we gained experience and knowledge on the ins and outs of the Schengen Visa application. We've helped countless satisfied clients; we would like to invite you to be one of them!
With our Schengen Visa services personalized to your unique needs and circumstances, we will make your visa application less stressful and laborious, and more promising. Contact us to schedule a consultation or for other inquiries.