"DUMMY TICKETS": Everything You Need to Know and How You Can Use It for Your Schengen Visa Application
Often times, when you apply for a Schengen Visa, one of the requirements would be a confirmed flight reservation. In this situation, it gives you the option to either scout Google on how to book your dummy ticket for your visa application, or would rather opt for a travel agency to reserve your flights.
We at JASTravel would say, booking a Dummy Ticket is a better option to avoid the risk of paying for booked flight tickets which are very expensive or in some cases, non-refundable. Confirmed or paid flight tickets might work great for your visa application, but let us not forget that there are some disadvantages that you can also encounter such as:
Most flight tickets are non-refundable. The flight tickets that we all usually book on airline websites are non-refundable. If you cancel such a ticket because of your visa refusal, you will lose the entire money you have paid for your ticket. Sometimes you must pay a penalty or fees to get a refund.
Refundable tickets are expensive and can take weeks for a refund. Some airlines offer refundable options for their flight tickets. But these are 3-5 times the regular price. When you cancel such a ticket, it can take weeks to get the refund. How many of us have that kind of money and can wait that long? 
For the above reasons, most embassies and consulates do not recommend purchasing flight tickets prior to your visa approval. They know that you cannot get a refund for your flight ticket if your visa is refused. And they don't want to be held accountable either. Hence, there is what we call a Dummy Ticket as a better option when you apply for a Schengen Visa.
A dummy ticket is simply explained as a verifiable flight reservation made in your name for your visa application. Meaning, it is a real airline booking showing actual details of your journey which can be validated and confirmed by the airline. A dummy ticket is also known as "rent-a-flight" which allows you to "reserve" a seat under your name from the flight on which you have been booked. Embassies recommend submitting a flight reservation, not a confirmed flight ticket. A flight reservation is just a reservation held in your name in the airline's system. If you want, you can pay for your ticket and have it confirmed once your visa is approved. But you don't have to. 
Is Dummy Flight ticket legal?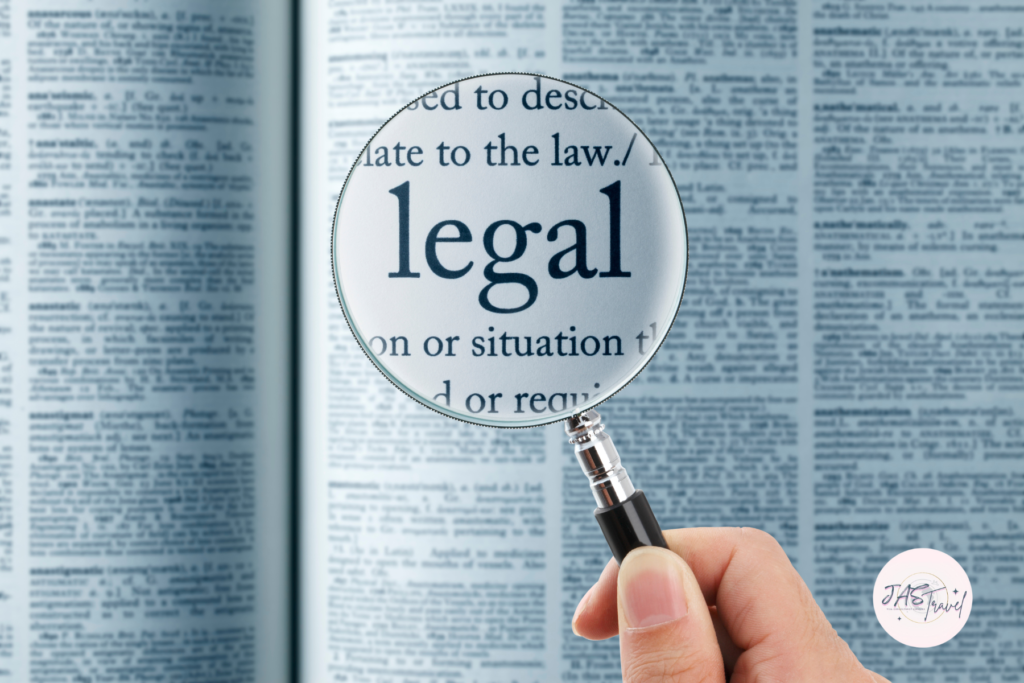 Dummy tickets are completely legal to obtain a flight reservation for visa application. Since it is an actual flight reservation, it means that the flight is on hold until pending payment has been made. Unlike a fake ticket, a dummy flight ticket holds an Airline Verifiable PNR code (Passenger Name Record) which consists of real flight schedule. This PNR number is what allows you (or the embassy) to verify the validity of the ticket by plugging in the reservation number and your name on the respective airline's website.
What is the Process to Get an Online Dummy Ticket?
We provide a very easy process to get an online dummy ticket. Our dummy tickets are delivered 48 hours before your visa interview or appointment and are valid for 14 days to allow time for the processing of your visa application. You don't need to worry about when you need to purchase it because we'll take care of the scheduling for you, just right in time before your appointment at the embassy or visa application center.
Should you wish to know more about dummy tickets, you can watch my YouTube video on 'How to Get a Ticket for Schengen Visa Application Without Paying an Actual Ticket?'
Why Should You Get a Dummy Ticket with JASTravel for Schengen Visa?
Some people ask us why they should book their dummy ticket with us. To make it easy for you, here's a list of good reasons to choose our dummy ticket for your Schengen visa application:
You don't have to waste time finding a cancellable ticket or pressure yourself to set travel dates.
You don't have to worry about sky-high price at all – our one time, budget-friendly-cost fee gives you everything you need with our service.
Our dummy tickets are 100% legit. Our tickets are verifiable on the airline's website.
Our dummy tickets are print friendly. The reservations will be sent to you in PDF format which can be printed out easily.
We offer multiple payment options from credit card, debit card, PayPal, money remittances, and online bank transfers.
Our customer service is available within your reach, wherever you are located. We are easily accessible through our Facebook page, Instagram, and Telegram. You can also reach us via our e-mail.
We have been in your shoes! We have firsthand experience in applying for Schengen visas, and that's why we do what we do – to help travelers like you get an easily accessible dummy ticket for Schengen visa, fast, safe and easy!
Common Reasons for Schengen Visa Rejection
Here are the common reasons a Schengen Visa application gets denied:
No clear travel purpose—a detailed cover letter is a must!
Lack of strong ties—reevaluate your application and prove why you must return to your home country!
Insufficient travel insurance coverage—make sure you get the right policy!
No proof of financial means—convince them that you can afford your trip! Provide bank or credit card statements, VUL, investment portfolio, etc.
Passport does not have 2 free pages—where will they attach the visa if your passport pages are already full? You should get a new passport before applying for a visa if there are no more available pages on your old one!
No proof of accommodation—you need to prove them that you have a place to stay in the Schengen Area.
So, just a recap and a reminder, please don't forget these TIPS: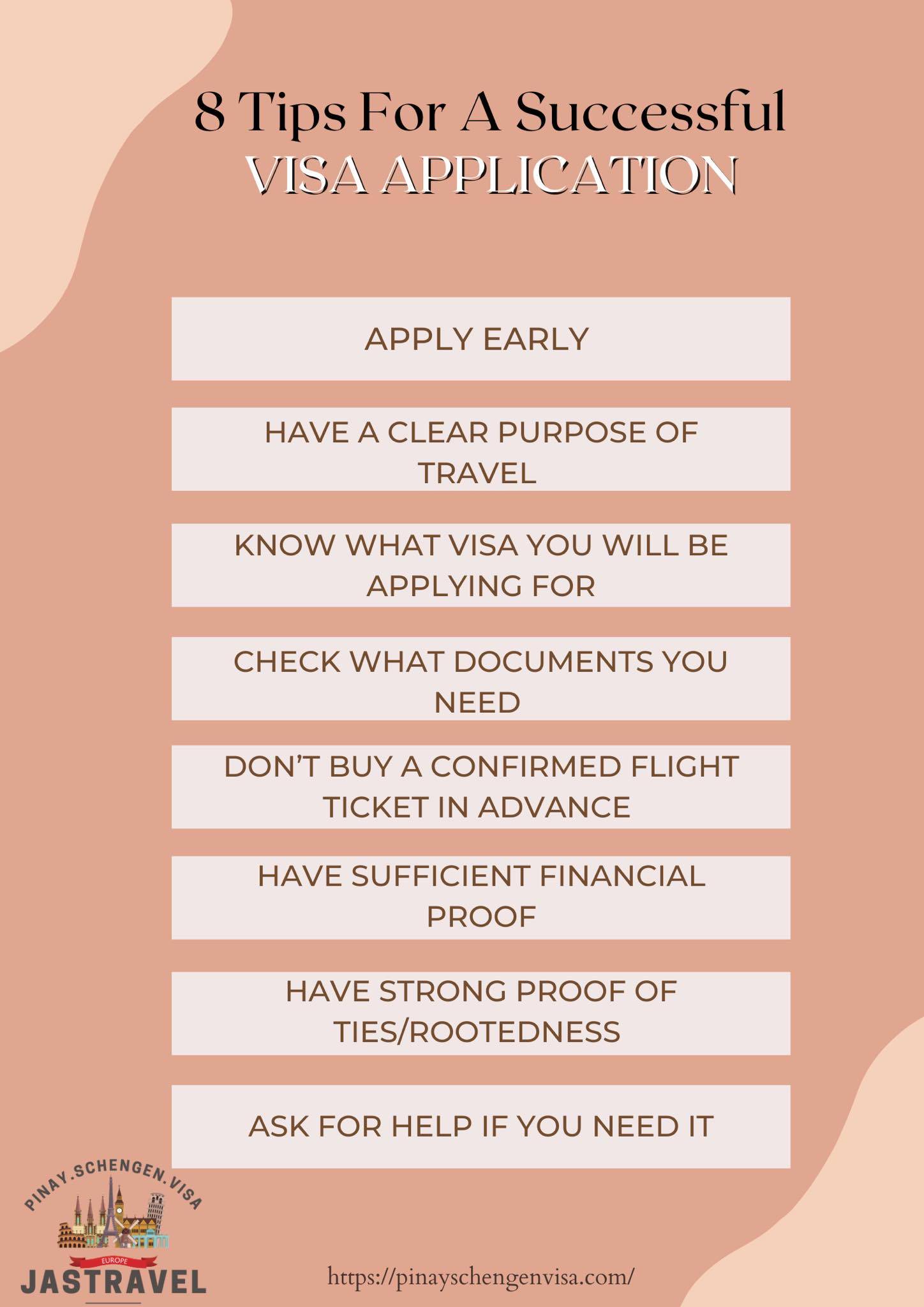 If you ever need help, you can avail my visa application bundle, and I will be glad to help you through the process!
Let Us Be Your Partner in Your Schengen Visa Journey
Applying for a Schengen Visa can be overwhelming, with all the paperwork involved and confusing information from different sources. We understand that—we've been there and have done that!
But through the years, we gained experience and knowledge on the ins and outs of the Schengen Visa application. We've helped countless satisfied clients; we would like to invite you to be one of them!
With our Schengen Visa services personalized to your unique needs and circumstances, we will make your visa application less stressful and laborious and more promising. Contact us to schedule a consultation or for other inquiries.