What is Malta famous for? Malta is the smallest country of the European Union (EU) by land area and population. What's surprising is that Malta is a popular tourist destination and known for its warm climate and breathtaking landscapes. With its beautiful weather in a paradise, it serves as locations for major film productions such as Troy, 007: Casino Royale, Davinci Code, Count of Monte Cristo, Captain Phillips, Assassin's Creed, and Game of Thrones. Name it! The archipelago is home to fantastic places, vast History, friendly climate, and amazing culture one should visit.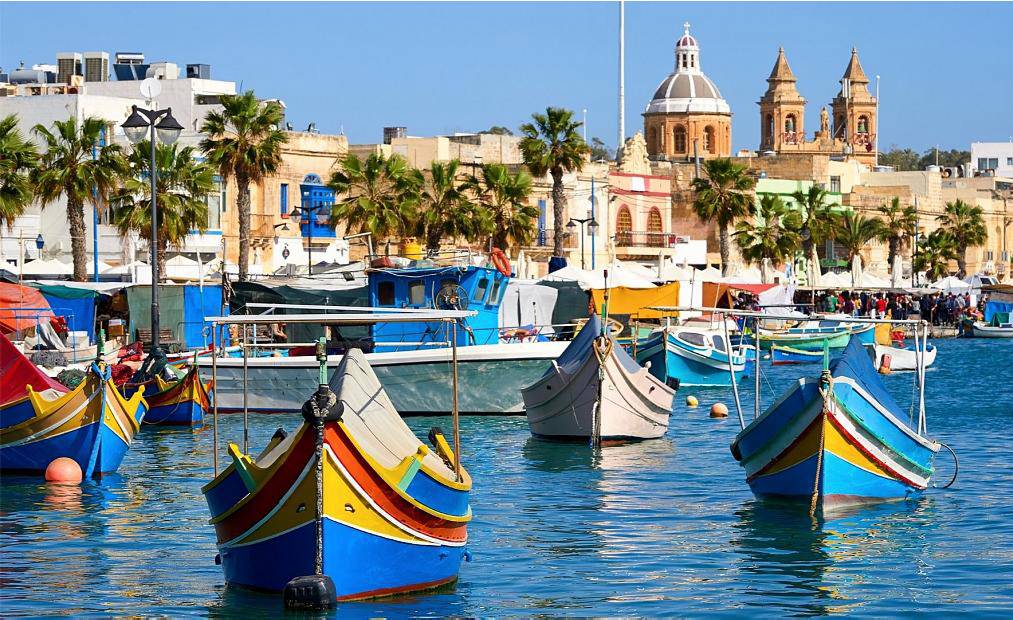 In this article, learn more about how to apply for a Malta visa from the Philippines, Malta visa appointment booking, processing time at the Malta visa application center, flight itinerary for a Malta visa, hotel bookings for a Malta visa, Schengen travel insurance for a Malta visa application, and Malta visa application process in the Philippines.
Who is eligible to apply for a Malta short-term visa?
Schengen visa eligibility for Malta includes third country nationals, who are excluded from visa-free to Malta/the Schengen area and are therefore eligible to apply for a Schengen visa to Malta.
Apply only at the Malta Embassy only if ANY of these is true:
Sa Malta lang kayo pupunta and will not visit any other country.

You will visit multiple Schengen countries, but you will stay the longest in Malta.

You will visit multiple Schengen countries, but the main purpose of your journey is in Malta. (Example: you will attend a wedding or a conference in Malta, but you plan on going out to other Schengen countries while you're there.)

You will stay in multiple Schengen countries for the same number of days, but Malta is your first point of entry, meaning, Malta will be your first entry. 
Note: You can't apply at the Embassy of Malta when the only country you're visiting is Germany. You can't apply at the Embassy of Malta if you'll be staying in Spain for one week and in Malta for two days. 
Important Documents to Prepare
1. Online Visa Application Form duly filled out and signed by the applicant.
2. Two current biometrical passport photos (35-45 mm width)– have your passport photo taken. The embassy is very strict on their photo specifications. Fortunately, they have a page on their official website dedicated to explaining this. Bring at least two copies or more, just in case. One photo should be glued to the application form. The second photo will be returned to you.
Taken with nothing covering the face, without sunglasses or contact lenses, or a head covering unless worn for religious or medical reasons.

The subject should have their mouth closed (no grinning, frowning or raised eyebrows). 
After which, paste your photo on each of the electronic visa form that you completed online (1 original and 1 photocopy of the form).
3.  Original Passport and a Photocopy of it as well as the Bio Page– The embassy requires that your passport is valid for at least another three months on the date the visa application is submitted. It also must have two empty pages for them to stamp your passport. If you have renewed your passport, bring your old one/s with you. These are needed especially if you have previous overseas trips.
4. Proof of travel/ Travel plan (travel destination, route, proof of accommodation, and itinerary) – a copy of the roundtrip airline booking with dates and flight numbers specifying entry and exit from Malta. With the necessary documents needed, this should clearly state the purpose of your travel. You just need to show a flight itinerary from the Philippines that should cover your entry and exit to and from Malta and to all Schengen countries of destinations, including your exit and entry from MANILA TO MANILA (EX. MANILA-MALTA-SPAIN-MALTA-MANILA). 
If applying as a Tourist:
A

cover letter

addressed to the Malta Embassy Consul. If you are a first-time traveler to Malta, please submit an informal declaration through a cover letter explaining your willingness to return to the Philippines before the expiration of your visa: What exactly will be an incentive for you to return to the Philippines, and can you submit proofs for these circumstances?

Your day-to-day itinerary –

be specific in indicating the place you will visit and the tours you will join or take. 

Proof of accommodation or Hotel reservations

– you would need to show hotel bookings, but this does not mean that you must pay for your hotel reservations this early. You can check via Booking.com, Airbnb, Agoda, or simply an apartment. 

If joining a cruise

,

please provide your booking certificate and the ship's itinerary.

Flight reservation

– Reservation ONLY

. Do not pay for your flight reservations until your visa is approved. You can avail of my services for a dummy ticket so that I can assist you with your flight reservations.